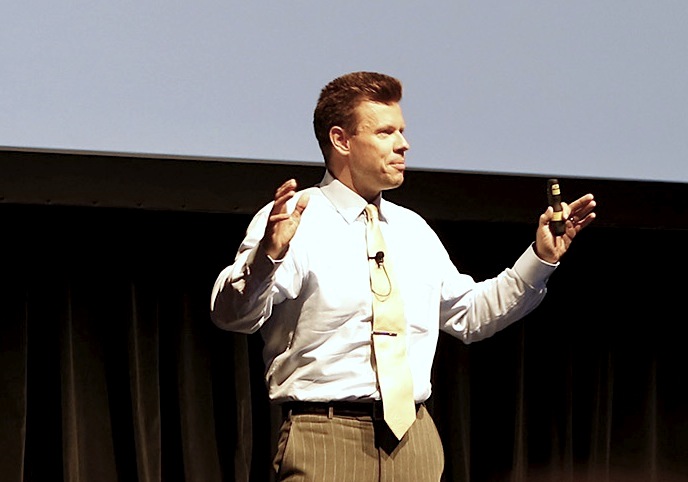 Matthew is a regular keynote speaker on the subjects of innovation, entrepreneurship, success psychology, and personal motivation. He is represented by Saxton Speakers Bureau and has presented at hundreds of events across Australia, Europe and the United States, with audiences ranging from 50 to 5,000 people. Matthew can tailor his presentation for specific corporate, small business, industry sector or public sector audiences.
Big Data, Disruption, and Artificial Intelligence
Everyone knows the world is changing – with technology re-writing the face of countless industries across the globe – but few people realise that the speed of this change is accelerating. Rapid change is not just a "phase" – it's the new "norm". As an international expert in disruptive technologies – having started, grown, and sold several Artificial Intelligence companies during the past 20 years – Matthew Michalewicz delivers a succinct keynote on the future and provides practical advice and insights on what it means for your company and industry. Topics covered include:
Major trends driving innovation and disruption, such as personalisation, on demand consumption, and virtualisation
How new technologies such as Artificial Intelligence and 3-D printing will re-shape and disrupt countless industries
Big data and the Internet of Things – what is it and why it's important
Implications for sales, marketing, and supply chain business functions
What global companies are doing to accelerate innovation and protect themselves from disruption
Engaging and educational, Matthew's keynote draws on facts and studies, as well as case studies on the topics covered.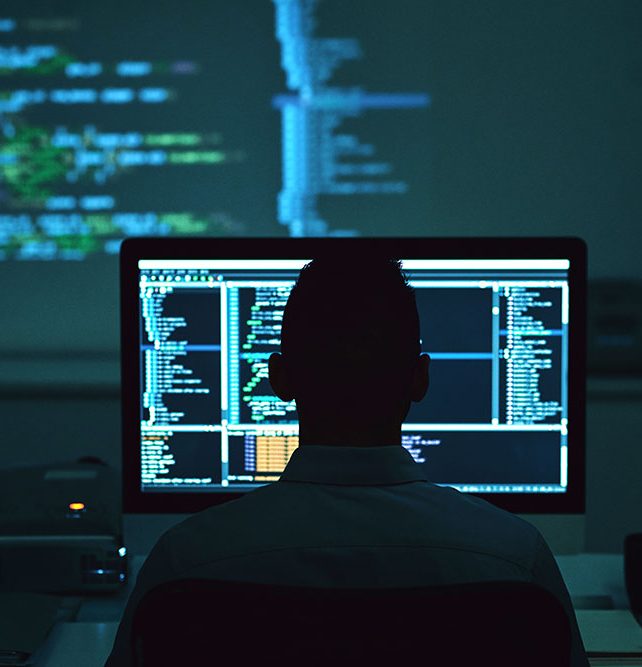 The Science of Success
The problem with success is that everybody has an opinion on how to achieve it. These opinions are usually based on personal experiences within a specific industry, time period, and geography, and can often be contradictory or irrelevant.
In the "Science of Success", Matthew presents the five fundamental drivers of success that are evidence-based and proven through thousands of studies and decades of scientific research. Free from opinion and bias, he explains the mechanics of each driver, why it works, and how it can be applied for attaining business, career, and personal goals.
Matthew's talk is often included as a keynote presentation in conferences, corporate events, and professional development programs, and is based on his groundbreaking book Life in Half a Second.
Winning Sales
It's not the company with the best product or service that wins the day, it's the company with the best sales and marketing. Calling on his 20+ years of experience in both business-to-consumer (B2C) and business-to-business (B2B) sales, Matthew Michalewicz will share the secrets that can transform an average sales organisation into best in class. Using case studies and research from the field of psychology and behavioural finance, he will present what the ideal sales process should look like and how to apply it. Participants will learn how to:
Optimise their sales process for cost and conversion;
Sell the 'prize' versus the 'product';
Apply 'emotional involvement';
Become more customer-centric; and
Increase their credibility to increase sales.
Matthew's talk will change the way your organizsation sells its products and services.
Making a Small Business Work for You ... rather than the other way around!
Most small businesses are stuck in a perpetual state of 'survival', never quite able to achieve the financial success their products and services deserve.
Matthew's presentation pulls focus on the critical factors that make the difference between starvation and success in any small business. Based on real-life examples and case studies, participants are provides with knowledge, insights, and action items to improve their top and bottom line performance, along with insights into Matthew's approach to fast-tracking business growth.
Matthew has started, grown, and sold four companies during a 20-year period, with his last venture being ranked by Deloitte as the third fastest growing company in Australia in 2012.
Innovation and Thinking like a Start up
Can you have the best of both worlds in business? using the brand power and reach of a big business with the agility and innovation of a start up? 
Matthew's presentation pulls focus on the critical factors that help companies get the best out of their operation and become number in their market. Based on real-life examples and case studies, the presentation will provide practical advice for improving top and bottom line performance through innovation, along with insights into Matthew's approach to fast-tracking business growth through sales & marketing excellence.
The presentation also addresses the common problem that large organisations face on how to approach innovation – which is typically an unstructured discipline – in a structured manner. Matthew presents different innovation models, from cultural and KPI-driven innovation, through to think tanks, strategic alliances, spin-ins, and strategic investments, and how they have been applied in various industries.